Getting a passionate blowjob from a smoking hot girl is something that every man must experience. 
But most men lack the confidence and skills to get their very first blowjob… 
And that's why in this article you will learn how to get a blowjob (BJ) from any girl you're dating!
1. How to make girls want to give you blowjobs 
A woman will only give a blowjob to a man she wants to pleasure and keep happy.
But how can you get your girl to want to pleasure you? 2 ways:
#1: The Orgasm-Trade Technique
What is The Orgasm Trade Technique? 
Simple:
You make her understand that it's a sort of a trade. 
First you go down on her, lick her pussy and give her an orgasm and she returns the favor with a blowjob.
This technique works for younger, more inexperienced guys, but if you want to get a dripping wet blowjob, follow technique #2…
#2: Earn-The-
Job
Technique
Make women feel that giving you a blowjob is a way to keep you happy and earn your approval.
How do you do that!?
Realize that you're the prize and that she needs to worship you in order to earn your attention
Act in a dominant, alpha way and your girl will want to submit to your dominant frame and earn your approval (with blowjobs).
This means you can't act like that excited virgin that falls in love with every girl he meets. 
You need to keep every one of your girls on edge, wondering how you actually feel about them. [1, 2]
2. Keep it clean
Now that your girl wants to give you a blowjob, what is the first step you must take? 
Shower!
I mean really, how would you like to go down on a girl with a smelly pussy? Let's be nice to each other and stay clean!
Of course, some deodorant or cologne is great too.
Side note:
I wouldn't worry much about your pubic hair as many girls are OK with it, but try not to have a massive bush down there!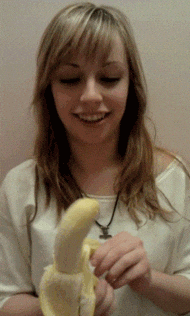 3. Timing the blowjob right
Fact: when women are ovulating they are hornier! So as a beginner, you want to get women that are naturally more horny.
But how can you tell if a girl is in her horny phase?
She smells more attractive from her pheromones 

She's wearing revealing clothing (red clothing especially)

She's touching herself in suggestive ways
Her voice sounds more high pitched

Her face seems a tad redder than usual

She makes her breasts seem larger
If you're seeing any of these signs, you're most likely going to have an easier time having this girl suck your dick and enjoy it! [2, 3]
[irp posts="790″ name="17 Steps to Make a Girl Horny, Freaky and Aroused"]
4. Initiating the blowjob
Unless you want to try The Orgasm-Trade Technique, don't start by undressing her and licking her plate clean! 
So here's what I recommend you do:
Start by having a passionate make out session. Kiss everything and everywhere:
Ears

Neck

Back

Stomach

Forehead

Etc.
And as things get progressively more intense, you take off your pants first and gently guide her to your dick.
[irp posts="1695″ name="How to Kiss a Girl In 17 Easy to Follow Steps"]
Optional warming-up steps:
Let her dry hump you

Let her suck on your fingers

Sit up in a way that makes it easy for her to push you over and give you a blowjob
5. Things to tell a girl to get a blowjob
While you're initiating, you obviously want to say something, but what? 
Here are some examples:
I want your lips around my cock
I want to f*ck your pretty mouth
I know your secret. You want to choke on a hard cock [1]
Baby, suck on me
I'm using your mouth to masturbate 
I wanna fu*k your mouth
It's your turn now!
[While you're making out] I am getting sooo hard
[Challenge her to give you the best blow job yet] I've never met a girl that's made me cum with a blow job
[While you're standing up] get on your knees, girl
Warning: never talk too loudly or quickly, it'll only show your lack of confidence. Always aim for a deep, low, seductive voice!
[irp posts="418″ name="How To Turn On A Woman – Complete Guide"]
6. Tease her while she's giving you a blowjob
Eventually, the classic up and down blowjob will start to bore you, so here's how you can spice up any blowjob:
Tell her that she can't use any of her hands

Pull on her hair (always from the roots of her hair, otherwise it'll be painful for her)

Put a leash on her and make her walk on all fours like your little doggy (a little BDSM for the dominant guys)

Don't let her play with her own body

Completely tie her up

Move around so that she needs to twist around to suck your dick

Make her deep throat you (but be careful, you don't want to totally gag her!)
Remember: you want this girl to do it again! So do everything you can to make the experience perfect for the both of you.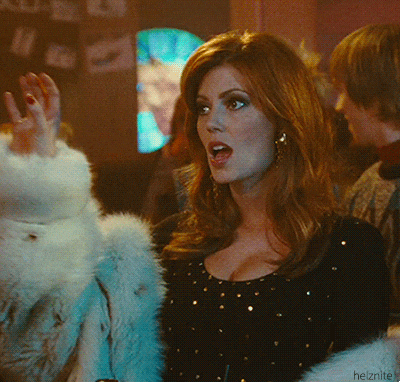 7. Tell her how good the blowjob feels
If a girl is giving you a blowjob, it's because she wants to pleasure you so make sure she knows how enjoyable it really is.
Here's what you say:
You have the sexiest mouth 

Everything about you is so beautiful

That's just perfect

You're bright red lips are so good

And of course, moan (don't be a dead cockroach!)
While saying any of these phrases you can look into her eyes or you can roll your eyes up in a way that shows her you're lost in cloud 9.
If you want her to try another position, never criticize her, just compliment her and suggest another position or motion.
(Obviously, don't change position every 10 seconds!)
8. Encourage her to suck on your balls too
Keep her busy! Make her suck, play and worship your balls too! Here's what you can try:
Cupping them with her hands

Sucking on them

Swirling them around in her mouth

Rolling them around in her fingers

Playing with each ball individually
Bottom line: you want her sucking until she's dripping in saliva
[irp posts="1149″ name="How to make a girl horny fast in 11 arousing ways"]
9. Dealing with your ejaculation during a blowjob
Some guys, especially beginners, will have a problem with premature ejaculation. 
I have one very simple solution for you: when you feel like you're about to cum, get up and spank her! 
Simple, easy and she'll love it!
Ultimate question: where should you cum while she's giving you a BJ? 
It depends on the girl: if you can tell that she wants to pull away, let her. You can always ejaculate on other areas, such as:
Her breasts

Her stomach (easy to clean up)

Her face (ruins her makeup!)
However, some girls can't swallow enough cum, so always adapt to the girl you're with! [4]
Summary:
I always tell my coaching clients not to expect instant success when starting any new project and that applies just as equally here:
Your first BJ's might not be that great, but as you become more experienced and your girl gets to know you better, you'll be getting the BJ's of your life!
Your friend, 
Colt Smith