There are so many things to do for a date and in this article you'll get more than 40 of my best date ideas that you can try today!
We will start with clean ideas and progressively get a little dirtier… once we're done with all the best date ideas, I'll answer questions like:
What do you do on a double date
What do you do on a second date
What to do on a third date
Etc..
Oh' and one last thing, if you are looking for first date ideas, read my article titled What to do on a First Date: 23 Creative Ideas because first dates must be done differently! But if this is your second or third date, read on!
1. What to do before a date
If you want to have a good date, you need to know how to prepare for a date! Let's start with step number one:
Check your date's social media
Unless you've known each other for a while, I suggest you check their social media so that you get a sense of what type of person they are.
The last thing you want is to end up with a creepy dude or a crazy girl. This rule is especially important to Tinder because you also want to make sure you aren't being catfished.
Hygiene
Guys need to pay attention to this more. Hygiene is important because it shows that you respect yourself, this means:
Brush your teeth twice a day (no one likes kissing people with yellow teeth)
Wear clothing that makes you feel comfortable and matches your style (doesn't need to be expensive)
If you're a man, make yourself look more masculine. If you're a girl, look more feminine.
Etc.
Make yourself feel a calm, confident
Before your date, you want to feel confident. You want to feel calm.
This is super important, just read what Joshua Pellicer (the top dating coach) writes:
Sure, all women are different in some ways, but when it comes to what women find attractive in a man, they're a lot more similar than you might think. 

Ask as many women as you want, and the one thing they'll all agree on is that they love men with confidence. It's a MASSIVE misconception that men are confident because they are attractive – in fact, it's the other way around. 

Men are attractive because they are confident.

But if confidence is the number one quality that women find attractive in men, why is it that so many guys still don't understand what confidence really is? 

Most people only think of confidence as a collection of shallow clichés they learned from their (well-intentioned, but misinformed) mothers: "Be yourself!" "Don't be afraid to be who you are!"

That advice was fine when you were a kid (or if you're like me, even then I didn't get it), but at this stage of your life it just doesn't cut it. 

So what is confidence and why do women find it attractive? And the million dollar question, "How do you get it???"
Joshua Pellicer then goes on to explain his proven formula on how to get unstoppable confidence in his best selling training The Tao of Badass.
But whatever makes you feel calmer and more confident – do it!
If lifting weights helps, do it!
If listening to relaxing music helps, do it!
If taking a quick nap helps, do it!
Now that we know what to do before a date, let's talk about what to do on a date:
2. Listen to live music
Concerts are a lot of fun for dates especially if you're an extrovert. (If you're an introvert, I don't recommend this venue!).
Make sure you dress right for that specific music style:
Rap/R&B: Dress with some swag
Rock: Dress normally with jeans and a T-shirt
K-pop: only wear the clothing of that K-pop group!
Etc.
The best part about concerts is the lively atmosphere. You have 100's or even 1000's of people having the time of their life – jumping up and down! [1]
If you don't like concerts or you're an introvert, try doing the "Bonfire and music" option like I talk about in Where to go on a Date: The Top 19 Places, it's nice, calm and even cheaper.
3. Ride down water slides at a waterpark
Water parks are a great option. Again, I don't recommend this for a first date, but if you have the money or you found some tickets on sale, go for it!
And as a side bonus, while you're riding down waterslides it'll be easy to get past the touch barrier and get a little more intimate. [2]
4. Look at pieces of art
Most guys would say that looking at modern art is the most boring thing you could do on a date, but I disagree, just imagine how many jokes you could make about what the painter meant by his painting.
He could've been describing anything, for example:
How to have sex
What happens when your constipated
What to do when you run out of toilet paper
Etc.
Just think how many jokes you could crack. And by the way, you can always finish the date at a nice coffee shop!
5. Jump out of airplanes (with a parachute!)
This is one way to make a great memory with your partner! The only downside to skydiving is that it costs money…
But if you have the cash and you aren't scared to death, I highly recommend you do it for at least one of your dates!
If jumping out of a plane at 10,000 feet is too much for you, you can always try indoor skydiving at any one of these places:
So many options for you, just pick one and try it out!
6. Prank other people
Pranking other people is sooooooo much fun, here are just some ideas:
Ask people for directions than walk the opposite way
Play loud music in the library
Eat food loudly in the library
Walking next to people and "tripping" right next to them
Act like you're "high" while getting lunch
Watch this video to learn how to do pranking well on a date and have a ton of fun:
7. Romantic picnic in the forest
I got this one from Quora:
Head out to the woods at around lunch time, make sure the weather is good and go hiking until you find a place to start your picnic.
Make sure you breathe in all the fresh, crispy air.
Have some fun acting like weirdos and tackle each other in piles of leaves. Make sure you laugh like idiots and take plenty of photos!
While you're eating, play some music and make sure you talk about lighthearted stuff, no political or deep religious stuff.
On your way back, you can always stop by a shop and buy each other a nice gift.
8. Look at the stars
This is not part of my list of things to do on a first date because looking at the start is not entertaining enough.
But as something to do on a second or third date, I think it's one of your best options. You'll get to connect with your partner at a deep level and don't ask me why – stars just have that effect!
9. Build or fix something together
Let me tell you a secret that not many men know…. Girls love guys that know how to build stuff because it shows they are capable of being providers which is a very masculine trait!
Here's the best part: you can work on any type of project and girls will love watching you, here are some examples:
Build a shed
Build a small wooden boat
Build house furniture
Build a wood fence
Fix your bike or car
Build a bookshelf
And if you find the right plans online, you can start working with relatively low cost which is good for those who want cheap dating ideas.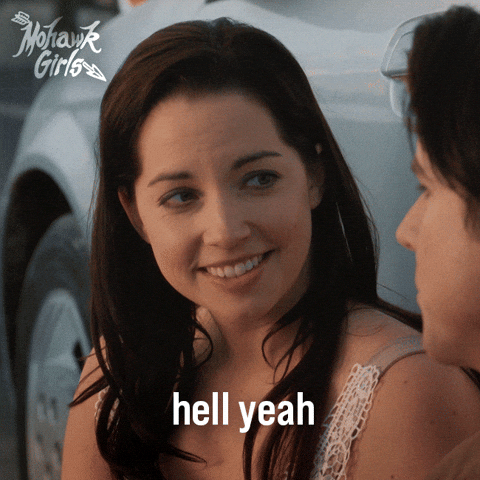 10. Corn maze
Doing corn mazes are lots of fun and usually pretty cheap (like $6 per person!). Here are some of the best corn mazes for dates:
Another advantage of doing a maze for a date is that it'll be quite hard to run out of things to talk about, after all you are trying to get out of a maze together!
11. Do Hiking in the forest
Hiking is a great thing to do on a date for 2 reasons:
It's free
It's fun
The only downside is that you have to spark the conversation.yourself, this is not skydiving! If you don't know what to talk about on your date, it's gonna be boring…
That's why before your first hiking date I highly recommend you read: What to talk about on a date: 27 best topics so that you never end up with awkward silence.
12. Do some fun stuff at an amusement park
There are so many crazy, fun things to do at an amusement park for a date: water slides, roller coasters, bungee jumping and more!
Here are some of the best amusement parks you need to try at least once while you're on a date:
Another benefit to the theme parks is that you let go of your ego and stop caring what your partner thinks of you because you are flying down a roller coaster at 90 mp/h!
And because you are letting go of your social anxiety, you are guaranteed to have a much better date!
13. Board games
Board games don't have to be boring. Here's what you do:
Cuddle in blankets on the couch together
Put a fun board game that you both like on the table in front of you
Play soft music in the background
Enjoy a coffee of tea together
Talk about lighthearted stuff
Tell your girl how much you like her and kiss
Now that's a romantic-board-game date!
14. Netflix and chill
Netflix and chill is an excellent option for a second date and beyond and here's how you do it:
Ask your girl to come over to watch some netflix (everyone knows what Netflix and chill really means 😉)
Make sure you're wearing comfortable clothing
Order some good food
Snuggle together on the bed
Get a condom ready and when the timing's right, get busy!
If it's your first time, don't worry, just take your time and be aware of what your partner is feeling.
15. Ziplining
Zipline is tons of fun, my only concern is that it can be expensive especially if you aren't doing other things. But other than that, it's a great idea.
16. Rock Climbing
Whether you do indoor or outdoor rock climbing make sure you're in shape. Rock climbing can be tough for those without strong arm muscles.
And although it's not free, you do get to spend a lot of time there and it's super easy to grab lunch when you're done – making it a perfect date.
17. Repelling
This is for the adventurous couple! If you love hiking around, this is for you:
Take your date repelling and have a blast.
By the way, girls love guys that take them on dates like this because they see what kind of risk taker they are and that they're good with your hands which are both very attractive traits.
18. Paint some modern art
Painting is so much fun, you don't even need to go to some class. Just pick up some arts and crafts from your local art shop and paint your own modern art with your partner!
If you want to take it to the next level, try Wine and Paint.
Wine and Paint is exactly what it sounds like: you go to an art class with tons of great people while sipping on some wine!
Feel the effect of alcohol and have the time of your life.
19. Mess around with an axe
Playing around with axes is a pretty badass thing to do and it'll definitely grab every girl's attention! Here are just some of the things you can do with an axe on a date:
Cut trees down
Split wood to make your own firewood
Do some axe throwing
Sharpen your axes
If you don't know how to deal with an axe go to a local axe throwing event. Here are some:
It'll give you plenty of things to do on your date, plus you can always grab lunch once you're done!
20. Cook something crazy
Going to the local food market doesn't need to be boring. Challenge yourself to cook the craziest lunch!
Just look up "craziest recipes" on Google and whatever comes up first, you cook it!
21. Skiing or snowboarding
Obviously, this won't work during the summer months, but if it's the winter and you got some extra cash, go for it!
22. Go Karting
An awesome idea and it's definitely tons of fun. Just make sure your smash each other at least once…😜
23. Ride around the country
Speeding around the country is super enjoyable, you get to see some of the most beautiful sights.
And here's the thing: you don't need to be a millionaire with a $200,000 sports car! You have 2 options:
Rent a nice sports car for a day
Buy a motorcycle
Just plan your route and have fun riding around!
24. Pick fruits
Fruit picking is so much fun, plus you get home with a whole basket of fruit! Here are some of things you'll get to pick:
Apples
Cherries
Blueberries
Pears
Grapes
Peaches
Nectarines
Strawberries
Oranges
So many options and if you haven't tried it at least once for a date, what are you doing!
25. Do shark cage diving
This is quite an exotic date idea. If you're up to freaking yourself out and live near the ocean, do it!
26. Watch animals at a safari
Going to a safari for a date depends on where you live because you don't want to travel 100 miles just to watch some animals!
But if there is a safari nearby, it's tons of fun.
27. Have a snowball fight
Once it's winter you have so many things you can do and don't get stuck thinking that all dates need to be formal. The truth is the best dates are the informal, spontaneous dates.
There are many things to do:
Have a snowball fight
Build an igloo
Go skating (or make your own ice skating rink)
And as long as you aren't too serious about winning the snowball fight, I guarantee you that you won't stop giggling.
28. Fish
Fishing doesn't just need to be sitting around waiting for a fish. You can always rent a motor boat, have an experience riding around and catch some fish.
Now doesn't that sound like something you want to do?
29. Have fun at a nightclub
Take your date to the nightclub, dance to the DJ, meet up with friends, get some alcohol in your system and have a good time.
And if this is gonna be your first time at a nightclub just keep these rules in mind:
Be laid back – don't stand near the wall all night
Get yourself a drink, but don't get too drunk
Dance a little, don't worry about being perfect
Make sure you have someone to take you back home safely
Bottom line: don't stress about it, just have a good time.
30. See a big tourist attraction
Talk about things to do on a date near you, well this is it! Go find a tourist attraction near you that you've never visited before and have a fun date.
Here are some examples:
Try exploring your own city, I bet there are cool places you've never visited before. Give it a try, be curious.
31. Listen to a fortune teller
In my article titled 201 Questions for a First Date: Only The Best Questions! I bring up some questions that can really create an emotional connection, such as what type of person would you like to be in 10 years.
Guess what? Why don't you ask a fortune teller to "guess" your future… I just hope that he doesn't predict that you'll break up😣.
32. Take your date to a strip club
OK, do not do this for a first or second date. Maybe a third date if you really know each other well and you want to get yourselves an R rated experience, but it's a risky move.
33. Pickup another girl (or a guy)
If you're really looking for an experience that won't cost you ja pretty penny try getting yourself a ménage à trois! If your partner is up to it, head to the city and pick up another girl and have the best 3 hours of your life.
34. Watch a documentary that'll make you cry
Some couples like watching romantic comedy, but every once in a while it's good to have a good cry.
But how do you do that? Pick some really sad movie or documentary to watch. For example:
The Act of Killing
My Flesh and Blood
Night Will Fall
Boy Interrupted
Terry Pratchett: Choosing to Die
Dear Zachary: A Letter to a Son About His Father
Life According to Sam
I don't know how you could watch any of these movies without really crying your eyes out. Not exactly your Netflix and Chill night, but you need to try it out at least once.
35. Tell your partner how much you love her
While you are having all this fun don't forget to show your girl how much you love her and while you do that, make sure you ask for another date.
If you don't know how to tell a girl you like her, make sure you read How To Tell a GIRL You LIKE Her In 10 Hot Ways.
36. Be a little kinky while you are still outside
Do not try this before you know each other. But once you've been dating for a while, try getting a little kinky outside. Here's what you can do:
Tell your girl to wear no panties with a super short skirt
Have a remote controlled vibrating egg
Do some role playing (dad/ daughter, teacher student, etc.)
So many things to try.
Of course, this takes confidence, but it's 100% worth it!
37. Do a bit of dancing
Ever try taking your girl to a dance class to do a bit of sexy salsa? Try going a few times before you go on a date to feel more comfortable while you are on the date.
But otherwise, try it out, most girls love it because as the man you need to lead the dancing!
38. Fly up in a hot air ballooning
Definitely a romantic date idea, fly up into the sky, watch the sun set and kiss. What could be better? Put this one on your bucket list because it's one heck of an experience.
39. Run a marathon run together
Although marathons are anywhere between 50-200 bucks, if you both are in excellent shape, it's a must. I just hope you finish first!
40. Volunteer on a farm
There are so many ways you could help at farm together on a date:
Feed the animals
Taking the cows out for a walk
Collecting the fruits and vegetables
Pulling the weeds out
And when you are done, you get to have a healthy meal together.
41. Buy homeless people lunch
Want something fulfilling to do on your date? Well this is it! Help out some homeless people and it's not even that expensive.
Go to your local food store, buy some delicious food and hand it out.
42. Try wine tasting
Wine tasting can be a fun and goofy time especially if you're a wine connoisseur. But you must avoid getting hopelessly drunk.
No likes dealing with someone like that and for more things to avoid doing on a date, read What Not to Do on a First Date: 17 Date Destroyers.
43. Write a song together
Got a good voice?
Like singing?
Writing a love song might be the perfect thing for you to do on a date! Here's how you do it:
Think about what ideas you want to incorporate in the song
Come up with tune
Make up the chorus
Write the verses of the song
Name the song
Record it
That's it, you're done! And while you are doing this, you'll have plenty of things to talk about.
44. What to do an a date night
So what are you specifically supposed to do on a date night? Here are some of my best ideas:
Go to a restaurant
Don't just go to any restaurant. Find a quiet place with good reviews. You want to make sure they have good food for normal prices.
But once you've made your decision, head out there and have a romantic time (make sure you order some red wine!).
But what are you supposed to do on a date after dinner? Simple, go for a walk in the park or just head home and get busy…
Watch a movie
Another great idea for a date night is watching a movie, here are a couple tips:
Watch movies in the romantic comedy genre
Make sure the movie theater isn't packed
Get yourselves a nice place in the back (so it won't be too embarrassing to kiss)
Don't force yourself to stay for the whole movie
When you're done, get some food
And that's it. Date nights don't have to be that complicated.
Comedy night out
Don't just go to any comedian, make sure you watch them on YouTube and if you like their style, go for it!
Obviously, don't get crazy drunk or do other stupid stuff. Just enjoy the show with your partner.
45. What to do on a double date
Double dates don't have to be difficult to set up either. Here are some options for you:
Go to a Baseball game (or whatever sport you like)
Cook a meal together
Go on a hike together
Ride a Tandem Bicycle
Focus on having fun, not on getting everything set up right.
46. What to do on a picnic date
Here's how you do it:
Make sure it's a nice day outside
Find a good place in the forest or a park
Bring a towel to sit on
Place some music
Ask each other good questions for a first date
Bring food to make some sandwiches
Don't forget to bring some drinks too!
And that's it!
47. What to do on a second date
First of all read my post titled How to Ask for a Second Date: 13 Steps to Get a Second Date so that you get the second date. Once you get it, here's what you do:
Trampoline park
Shooting range
Go to the gym together
Go horse riding
Plenty of options. Need even more places to go? Read Where to go on a Date: The Top 19 Places.
48. What to do on a third date
Your third date really depends on what type of girl/guy you're dating, but here's what you do:
If you haven't kissed yet, KISS ALREADY!
Go to the beach together
Get a massage together
Go to museum (a sex museum if you have the guts)
Go bike riding
Get the best ice cream in town
You can also try to do the same thing you did on your first date and even recreate your first kiss 😍
Always keep looking around for new things to do near you because I'm sure something will peak your interest.
49. What to on a date during covid
Since you can't really go anywhere, here's what you can do:
Netflix and chill
Have a picnic in the forest (where no one else is around)
Meet up over a zoom call
Build a cabin together
Make your own YouTube video together
Go outside the city and find a place to workout or go for a jog
Plant a garden in your backyard
If nothing else seems interesting, try BDSM
But be creative, think of what's going on in your life and how you can turn that into a date.
Summary:
Now that you know exactly what to do on a date, it's time you take action. It's time you start dating big time. Get over your fears and start talking to girls.
If you need some help building confidence I suggest you read my review on The Tao of Badass by Joshua Pellicer. It's a well known seduction course with many proven techniques.
Take action because I don't want you alone in 5 years from now.
Your friend,
Colt Smith